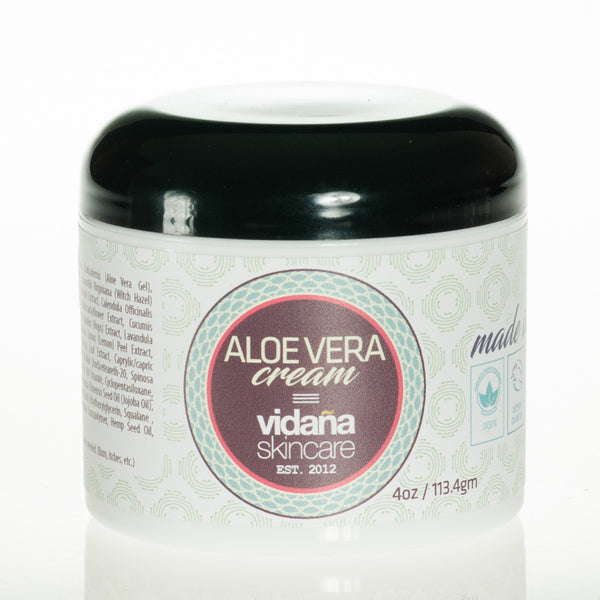 Vidaña Beauty Products
Vidaña Aloe Vera Cream
Vidaña Aloe Vera Cream naturally soothes & hydrates dry skin. Great to use on dry skin, sun exposed skin, uneven skin tone & stretch marks. Our bioactive organic Aloe Vera helps to restore dry sensitive skin. Our bioactive Aloe Vera cream is luxurious on the skin and absorbs quickly without a greasy feel. 
With Aloe Vera Gel, Witch Hazel, Apple Extract, Vitamin E, Argan Oil, Calendula Flower Extract, Cucumber Extract, Chamomile Extract, Lavender Flower Extract, Lemon Extract. 
Vidaña Aloe Vera Cream is  a non-greasy, absorbable cream.
Use on face or body, anywhere you need soothing relief. 
No Animal Ingredients

No Animal Testing

No Artificial Colors

No Parabens
Made in the USA with Love